UAE agrees free trade deals with Israel and India, opens talks with Turkey
---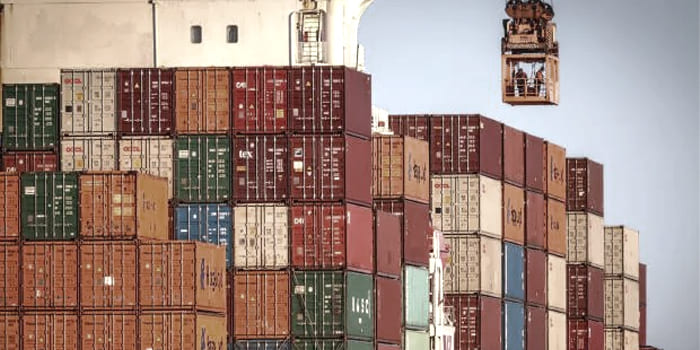 The UAE and Israel concluded negotiations for a free trade agreement on 1 April, which includes 95% of traded products that are to be customs free – immediately or gradually – covering food, agriculture, cosmetic products, as well as medical equipment and medicine.
The UAE announced its intention last September to pursue bilateral economic agreements with eight countries – India, the UK, Turkey, South Korea, Ethiopia, Indonesia, Israel and Kenya – with the goal of concluding several agreements within one year. It has also entered into several agreements on the protection and promotion of investment and the prevention of double taxation.
The UAE and Israel, which formally established relations in 2020 as part of the US-brokered Abraham Accords that also included Bahrain and Morocco, currently share an estimated USD600 to USD700 million in annual bilateral trade.
Talks for a free trade agreement opened last November and concluded after four rounds of negotiations. The agreement covers regulation, customs, services, government procurement and electronic trade and is to come into effect when signed and ratified, said a statement, although no timetable was given.
A UAE statement said the agreement would substantially reduce or remove tariffs on a wide range of goods, enhance market access for services and promote investment flows. It would also create mechanisms for the expansion of small-and-medium enterprises.
"This milestone deal will build on the historic Abraham Accords and cement one of the world's most important and promising emerging trading relationships," said UAE Minister of State for Foreign Trade Thani al-Zeyoudi.
It followed the signing of a Comprehensive Economic Partnership Agreement (CEPA) with India in February. The first deep and full free trade agreement to be signed by India with any country in the past decade, negotiations for the India-UAE CEPA were concluded in a record span of 88 days and the agreement is set to come into force on 1 May.
Apart from regular chapters that generally exist in a CEPA, such as Trade in Goods and Services, Technical Barriers to Trade, Sanitary and Phytosanitary measures and Movement of Natural Persons, the two countries also added a new chapter on digital trade. The CEP is predicted to boost bilateral trade from USD60 billion to USD100 billion in five years
On 26 April, the UAE officially launched talks for a CEPA with Turkey, which is expected to double trade between the two countries. The agreement looks to remove trade barriers and promote the free movement of goods by cutting tariffs. It will enable Turkey and the UAE to develop their commercial and economic relations more comprehensively and is aimed at achieving a bilateral trade volume of nearly USD15 billion.
"We recently announced eight countries, but our ultimate goal is to open our trade to 90% of global trade within five years," said al-Zeyoudi.
The UAE is already party to several multilateral and bilateral trade agreements, including with partner countries in the Gulf Cooperation Council (GCC) states. As part of the GCC, the UAE has strong economic ties with Saudi Arabia, Kuwait, Bahrain, and Oman, meaning the UAE shares a common market and a customs union with these nations. Under the Greater Arab Free Trade Area Agreement (GAFTA), the UAE also has free trade access to Saudi Arabia, Kuwait, Bahrain, Qatar, Oman, Jordan, Egypt, Iraq, Lebanon, Morocco, Tunisia, Palestine, Syria, Libya and Yemen.
According to the UAE Federal Customs Authority (FCA), the UAE has also signed free trade agreements (FTAs) with: Pakistan (2006), Algeria (2007), Azerbaijan (2011), India (2012), Kazakhstan (2012), Argentina (2013), Armenia (2013), the Maldives (2014), South Korea (2015) and the Netherlands (2015).
In 2009 the GCC signed an FTA with the European Free Trade Area (ETFA) (Iceland, Liechtenstein, Norway, and Switzerland), which was implemented in 2015. The GCC also has an FTA with Singapore, which entered into force in 2013.