UAE announces fee increase for Golden Visa applicant entry permit
---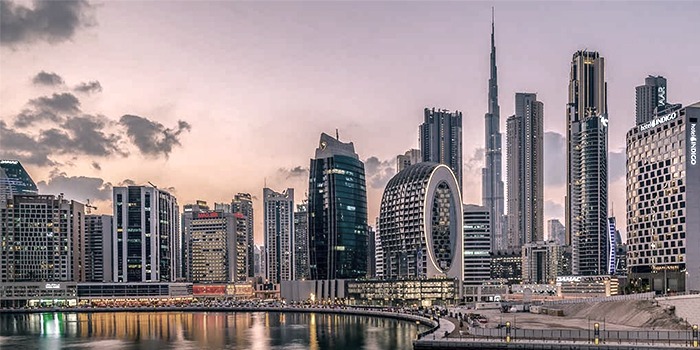 The UAE Federal Authority for Identity, Citizenship, Customs and Ports Security (ICP) announced in April that it was increasing the fees for issuing a six-month entry permit to applicants for a 10-year UAE Golden Visa.
The authority has set a new fee of AED1,250 (c. USD 340) for the six-month entry permit, which incorporates several underlying fees including AED1,000 for issuance, AED100 for application, AED100 for smart services, AED28 for e-services and AED22 for Federal Authority fees.
The Golden Visa aims to attract and retain skilled professionals and investors to the UAE, including scientists and specialists, skilled workers, investors in public investments, real estate investors, entrepreneurs, top-ranked school achievers in the UAE, graduates of accredited universities in the UAE and abroad, and frontline workers.
The UAE's 'Golden visa' is a long-term residence visa which enables foreign talents to live, work or study in the UAE while enjoying exclusive benefits, which include:
An entry visa for six months with multiple entries to proceed with residence issuance
A long-term, renewable residence visa valid for 5 or 10 years
The privilege of not needing a sponsor
The ability to stay outside the UAE for more than the usual period of six months to keep their residence visa valid
The ability to sponsor family members, including spouses and children, regardless of their ages
The ability to sponsor unlimited number of domestic helpers
Family members entitled to stay in the UAE until the end of their permit duration if the primary holder of the Golden visa passes away.
Applicants for an entry permit to initiate the Golden Visa procedures are required to provide several documents, including passport, a coloured personal photo and proof of eligibility.
The ICP said applications for entry permits would be rejected electronically after 30 days if an application was incomplete or if there were data deficiencies. If the application is returned three times due to data defects or failure to provide required documents, it will be rejected. The fees will only be refunded if the application is rejected.