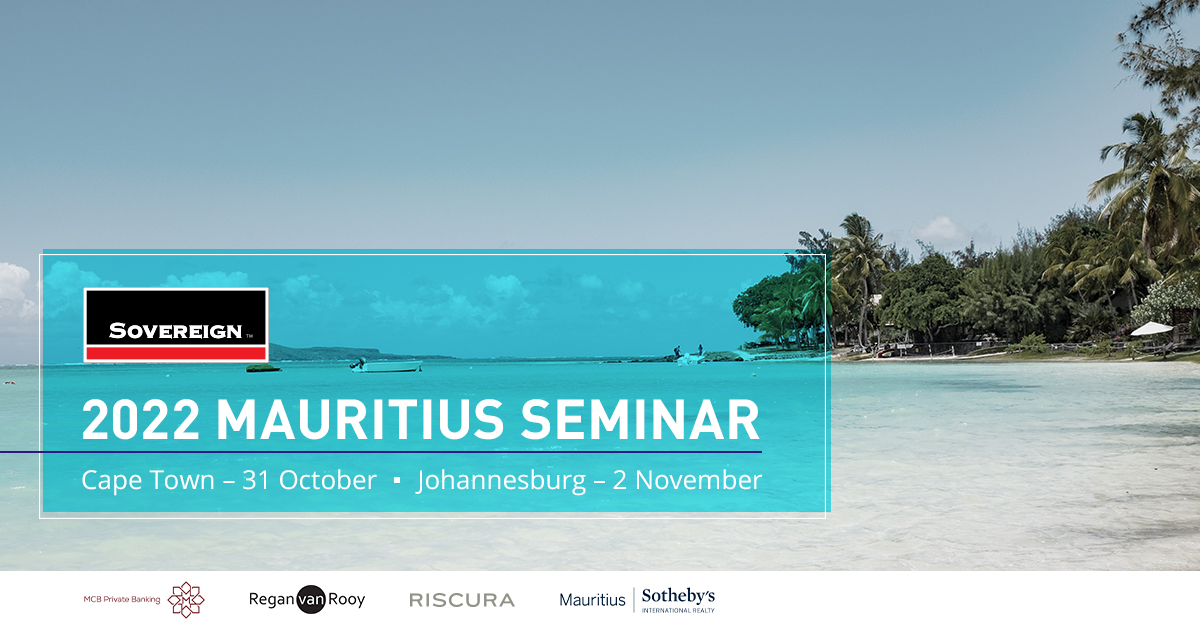 South African investors are increasingly opting for Mauritius over more traditional emigration destinations as the island emerges not only as a hub for international capital, but an attractive lifestyle destination where people can live, do business and raise their families.
Apart from being the highest-ranked economy in Sub-Saharan Africa for ease of doing business by the World Bank, Mauritius is luring a growing number of local investors through its relatively close proximity to South Africa, attractive tax regime and laid-back lifestyle.
South Africans have long been among the leading foreign purchasers of residential property in Mauritius with occupation and residence permits freely available to foreigners wishing to work, invest, live or retire in Mauritius.
The seminar will unpack the various options available around immigration, residency, business structuring and investments in Mauritius.

CAPE TOWN
Date: 31st October
Venue: Hotel Sky, 9 Lower Long Street, Cape Town
JOHANNESBURG
Date: 2nd November 2022
Venue: Hotel Sky, 150 West Street (corner of West and Maude Street), Sandton
Registration: 08:00
Seminar starts at 08:30
Seminar ends at: 13:00 which is then followed by a light lunch.
Speakers:
Sovereign Speakers:
Richard Neal – Managing Director – Sovereign Trust (Mauritius) Limited
Vidish Jugurnauth – Client Services Director – Sovereign Trust (Mauritius) Limited
Coreen van der Merwe – Director – Sovereign Trust (SA) Limited
Rone Silke – Consultant – Sovereign Trust (SA) Limited
Plese click here to view the full agenda for this event.