UK 9.00 AM (BST) / DUBAI 12.00 PM (GST) / HONG KONG 4.00 PM (HKT)
CyberSecurity is not an IT issue! This is a subject that we don't talk about enough and that proliferates what is an enormous problem impacting every single one of us. Unfortunately we are all being attacked all the time, not just in our businesses but in our homes, we need to stay alert and appraised of the latest risks and thinking, to help ourselves, our colleagues and our loved ones. Please join us as our guest at this fascinating session being delivered by Rob May who is an international CyberSecurity speaker and thought leader, he is the UK Ambassador for CyberSecurity and we promise you a session that will inform, educate, and entertain.
---
CyberSecurity Keynote Speaker
Rob May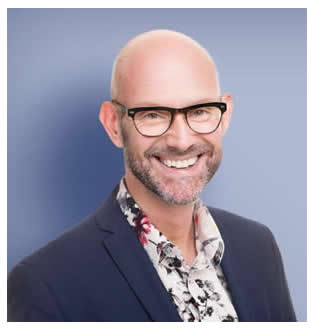 Rob is an award-winning speaker and a Professional Member of the PSA (Professional Speaking Association). He delivers keynotes internationally and runs CEO and Director workshops for numerous business leadership organisations in Europe.
He speaks as a current and very relevant expert, being founder and Managing Director of ramsac who deliver IT and Cybersecurity services/support (and have done so for 29 years), he's got a team of 75 consultants working with him (and an alliance partnership with PwC).
Rob is the UK Ambassador for CyberSecurity for the Institute of Directors and he is ranked No. 5 in the Global rankings for CyberSecurity Thought Leaders/Influencers.
He is on the Advisory Board of The Cyber Resilience Centre for the South East, working with industry, academia, and law enforcement.
Onalytica rank him in their Top 10 Global CyberSecurity Keynote Speakers 2020 and he regularly speaks around the world.
His CyberSecurity TED Talk has had nearly half a million views (on both TEDx YouTube and TED.COM)
He is a published author selling his CyberSecurity books on Amazon in 8 countries.
And he makes a complex yet vital subject fun, entertaining, actionable and very relevant.