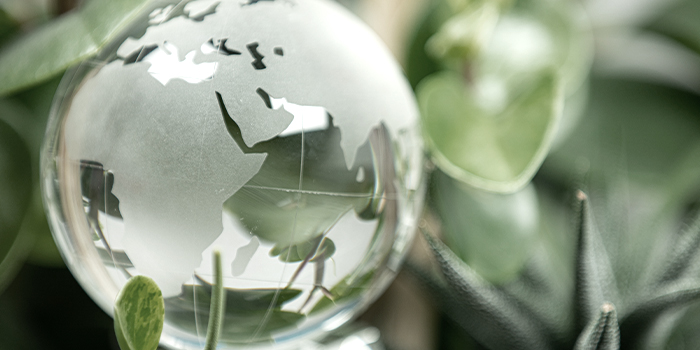 "Africa is unstoppable. Africa is an essential part of global business and a major investment destination. Africa includes some of the world's fastest growing economies. And Africa has more, much more, to offer. Every sector of the African economy is growing – from manufacturing to agriculture, from services to finance," said UN Secretary-General António Guterres.
Addressing delegates at the opening of the Global Africa Business Initiative (GABI) in New York on 18 September, Guterres said the continent's vibrant, young population represented a dynamic workforce and a massive consumer and business market. And the Africa Continental Free Trade Area Agreement would further accelerate investment and trade opportunities.
Guterres said Africa was facing tremendous headwinds and crises not of its own making: from COVID-19 and climate chaos to the war in Ukraine; from growing inequalities, a cost-of-living crisis, and the reversal of the Sustainable Development Goals; to a global financial system that was rigged against Africa and required fundamental reform.
"But we are here together because we know the time has come for action based on a new narrative: highlighting the opportunities for new financing models and technologies; recognising the emergence of Africa's creative and cultural industries on the global stage; focusing on climate transition and transforming food systems; and ensuring the full participation of women, young people, and the African diaspora," he said.
"The world must see Africa for what it is: a land of enormous potential and resources. Guided by the 2030 Agenda for Sustainable Development and the African Union's Agenda 2063, we can and must shift the paradigm. Working together, governments and the private sector can create the conditions for success. Bold investments and new finance models can put the Sustainable Development Goals at the heart of business models."
For example, he said, Africa had huge potential to move away from fossil fuels. The continent boasts significant solar, wind, hydro and geothermal energy sources that could make it a renewable energies leader. The transition to clean energy could create more than six million new jobs in Africa by 2050. And yet, it had received just 2% of global investment in renewables over the past decade.
"Now is the time for innovation. For new public-private partnerships. For high-value jobs based on renewable technologies. There are opportunities in all sectors – from education and healthcare to finance and services," said Guterres.
The two-day GABI launch event brought together business, non-profit, political, media and cultural leaders to create a new growth roadmap and realise the immense, untapped business and investment opportunities offered by the USD2.5 trillion African market.
Across more than 40 panels and speeches, delegates addressed challenges and opportunities facing African economic development across politics, trade and finance, medicine, fashion, sports, non-profits, arts and music. Speakers identified technological innovation as a source of recent and potential future growth in sectors ranging from telecom to medicine to finance, noting that the relative lack of existing tech infrastructure was an opportunity, making possible a more efficient transition into newer, more modern systems.
Thought leaders and investors explored strategies for unlocking the continent's financial sector. Discussions included the announcement of the USD1 billion African Women Impact Fund (AWIF), launched with a USD60 million investment by Standard Bank Group. Sport and culture were also a focus, emphasising that Africa is home to several vibrant, rapidly growing centres of athletic, entertainment and creative economic output – with rapidly growing audiences and consumers to match.
The GABI was organised by the UN Global Compact in partnership with the African Union, UNDP Africa, the UN Economic Commission for Africa and the UN Office of the Special Advisor on Africa, and was supported by Afreximbank, Google, the Rockefeller Foundation and the Mastercard Foundation.
"Africa's success is unstoppable, by any measure. The only question is whether the world seizes the opportunity to reap the global benefits of African business. Let's work together to make it happen," said Guterres.