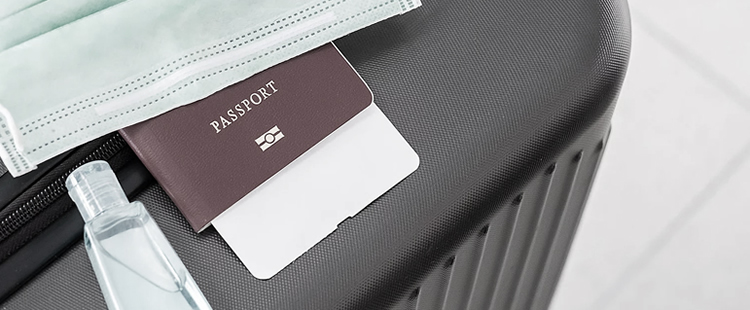 The UAE was added to the UK's list of countries eligible for its new Electronic Travel Authorisation (ETA) system on 28 June, removing visa restrictions for UAE passport holders to the country from 2023.
Granting the UAE greater access to the UK will also strengthen the economic and diplomatic ties between the two countries. The directive, which was announced by the UK Home Office and is part of the UK Government's move to a fully digital border by the end of 2025, has been extended to other GCC countries as well.
UK Home Secretary Priti Patel said that the UAE and other Gulf states "will be among the first countries in the world to benefit from ETAs and visa-free travel to the UK".
The UAE is one of the UK's most important trading partners in the region. Through the signing of the Partnership for the Future and the Sovereign Investment Partnership last year, the UAE and UK continue to strengthen collaboration across a variety of areas.
UAE Ambassador to the UK Mansoor Abulhoul said: "Achieving greater ease of travel for Emiratis seeking to visit the UK has been one of our top priorities. Their travel to the UK for leisure or business will be hugely simplified. Today's historic achievement will also serve to strengthen the close diplomatic relationship between the UAE and the UK and spur further growth in our economies. It indicates the high regard in which the UAE is held in the UK and internationally."
Prior to the roll out of the ETA system in 2023, UAE nationals visiting the UK can continue to use electronic visa waivers, which allow individuals to complete an online waiver for each visit to the UK for up to six months for tourism, business, study or medical treatment.
The UK Home Office also announced that nationals of Saudi Arabia and Bahrain can apply to will join other GCC states with electronic visa waiver status from 1 June 2022. The electronic visa waiver is a quick, digital alternative to the regular visit visa and ensures all the necessary security checks are carried out in advance of travel, enabling smooth transit through the UK border.
An electronic visa waiver allows the holder to travel to the UK without obtaining a visa provided they complete an online waiver for each visit. This is quicker than applying for a visa because there is no need to provide biometric information, attend a visa application centre or submit a passport in advance of travel.
"This visa waiver will strengthen our relationships with Saudi Arabia and Bahrain, making it easier for visitors from the Gulf to come to the UK," said UK Foreign Secretary Liz Truss. "Our friendships with both countries are of great importance, built on shared priorities such as trade, investment and security."