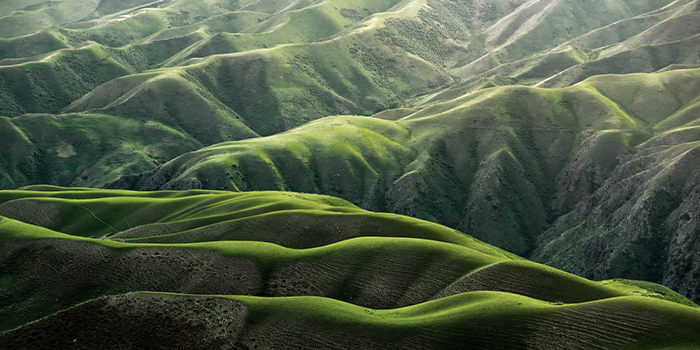 An Isle of Man tech company has been nominated for the prestigious Earthshot Prize, a £1 million competition to award innovations and solutions that tackle some of the greatest environmental problems facing the planet and can scale their impact globally.
Gander, created by Island residents and father and son Mike and Ashley Osborne, is an app that informs consumers when reduced-to-clear labels go on to food items that are near their use-by date when they enter a store. This allows consumers to pick up food at a better price and avoids produce from going to waste.
This innovation makes creative use of data or digital technologies, leverages financial mechanisms to maximise impact, and substantially reduces inequality promoting a shared economic opportunity for purchasing lower-cost food.
Gander was originally launched in the Isle of Man in 2019. Supported by the Isle of Man government through the Department for Enterprise's Financial Assistance Scheme, it is now being rolled out across the world with upcoming launches in Australia, Brazil and South Africa.
It has already helped save 25,000 tonnes of CO2 and prevented 24 million food items from being discarded. It expects to be able to save 126,000 tonnes of CO2 and methane and prevent 120 million food items from being wasted in the next three years.
This success has now led to it being nominated by two sustainability giants, WRAP (Waste and Resources Action Programme) and Cranfield University, for the Earthshot Prize, a competition launched by Sir David Attenborough and Prince William in 2020.
'We are delighted to hear that Gander has been nominated for the Earthshot Prize, and the Isle of Man government is immensely proud to have supported such an innovative business in its growth stage," said Digital Isle of Man Chief Executive Lyle Wraxall.
"Gander is a shining example of a technological innovation that can help tackle one of the world's most pressing environmental issues, and we hope this success story inspires other purpose-driven businesses in the digital and tech sectors to come and see what the Isle of Man has to offer."
The nominees from the selection process will be presented to the Prize Council, which will announce the shortlisted finalists later this year. After the inaugural ceremony in London in 2021, and last year's event in Boston, this year's Earthshot Prize Awards will take place in Singapore on 7 November.
The award ceremony will be part of 'Earthshot Week', where global leaders, businesses and investors will convene in Singapore in November to explore opportunities with the Earthshot finalists, aimed at accelerating their solutions and bringing about tangible action to repair the planet.
Please contact Sovereign IOM office