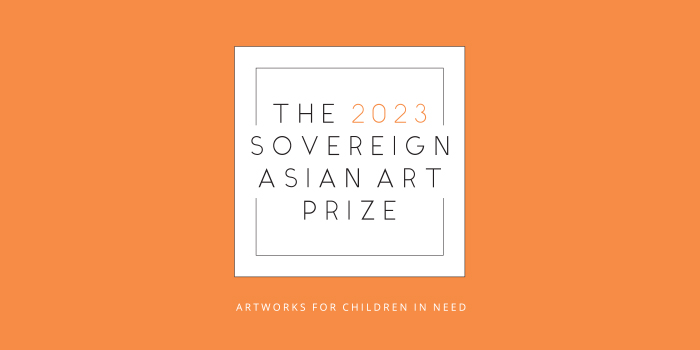 The Sovereign Art Foundation (SAF) announced, on 20 April, the 30 artists shortlisted for the 2023 Sovereign Asian Art Prize, the 19th edition of Asia's most coveted award in contemporary art.
As well as providing artists with international recognition and generous financial prizes, the Prize is an important charitable endeavour, raising substantial funds to support disadvantaged children by auctioning off the finalists' artworks at the Gala Dinner.
This year's finalists were selected from 165 entrants nominated by over 60 independent professionals and hail from 16 countries and regions across Asia-Pacific. Hong Kong has the strongest representation with six artists shortlisted.
The finalists include artists shown at Art Basel Hong Kong 2023 in March and whose work is to be found in the collections of Hong Kong's M+ Museum. Among them is Lindy Lee, who was recently commissioned to create a monumental public art piece for Hong Kong's Peak Tram.
An expert judging panel will select two finalists, to be awarded the USD30,000 Grand Prize and the USD5,000 Vogue Hong Kong Women's Art Prize, respectively. A USD1,000 Public Vote Prize will also be awarded to the artist whose work attracts the most votes from the public.
This year's judging panel comprises writer, curator, and museum director David Elliott; curator, educator and writer Yuko Hasegawa; artist, educator and organiser Christopher K Ho; independent curator Siuli Tan; and artist and winner of the 2022 Prize Azin Zolfaghari.
The 30 finalists' artworks will be shown and can be voted on in a free public exhibition at 9/F, H Queen's, 80 Queen's Road Central, Central, Hong Kong from 10 to 18 May. Younger visitors can explore the exhibition's key themes with a special self-guided activity that has been specially developed by SAF's experienced art therapists and programme facilitators to promote family bonding and self-discovery through art.
Selected artworks are offered for purchase at the exhibition at a fixed price on a first-come-first-served basis. The remaining works, except the Grand Prize winner, will be auctioned at a Gala Dinner at the Four Seasons Hotel Hong Kong on 19 May, with proceeds split evenly between the selling artists and SAF's charity programmes. Absentee bids and artwork votes can also be placed through SAF's website. The auction will commence later this month.
The auction proceeds will support SAF's Make It Better (MIB) programme, which has been providing expressive arts workshops for children living in Hong Kong's most disadvantaged communities since 2013. The workshops support the social, emotional, and behavioural challenges of children with special educational needs including autism, ADHD, and other specific learning difficulties, and are run by a professional team of registered Art Therapists.
The programme currently serves over 150 beneficiaries weekly and has recently expanded to provide education, training and support for the children's caregivers and social workers. MIB is run entirely on donations and the public are encouraged to give generously by bidding on artworks or making donations here.
"This Prize is the result of a collective effort from hundreds of expert arts professionals, including our expert board of independent nominators, and our esteemed judging panel," said Co-Founder and Director of SAF Tiffany Pinkstone.
"We would like to warmly thank all our partners for helping us bring yet another exceptional group of artists together, and of course congratulate this year's talented finalists – their artworks are going to make for a diverse and thought-provoking exhibition. We hope the Hong Kong public will seize this opportunity to visit and engage with work by some of the best artists working across the region today."
SAF is grateful to the key sponsors of this year's Prize, whose support helps maximise funds raised by the project. These include Grand Prize Sponsor The Sovereign Group; Venue Sponsor H Queen's; Women's Art Prize Partner Vogue; Auction Partner Christie's; Cultural Communications Partner Sutton; and Media Partners the Financial Times, Ocula, and Art & Market.