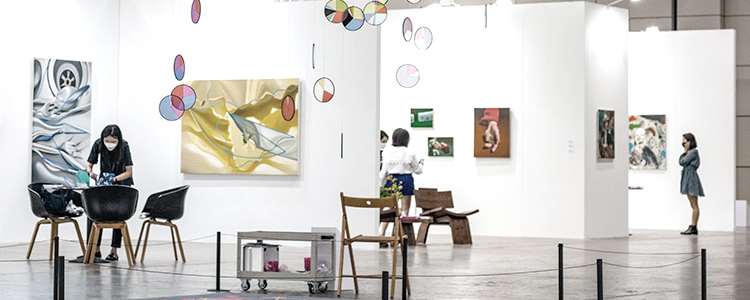 The 2022 Sovereign Asian Art Prize Finalists' Exhibition will take place from 26 to 29 May at the Hong Kong Convention & Exhibition Centre as part of Art Central, a cornerstone event of Hong Kong Art Week. This year's shortlist of 31 features artists from 16 regions across Asia-Pacific, of which Hong Kong has the highest representation.
Announced at Art Central on the 26th May was the Grand Prize winner, Azin Zolfaghari from Iran who receives US$30,000 and the Vogue Hong Kong Women's Prize winner, Faezeh Baharloo, also from Iran receives US$5,000.
The judging panel features: David Elliott – writer, curator and museum director; Karena Lam – artist, curator and actress; Li Binyuan – artist and winner of the Sovereign Asian Art Prize 2021; and Ying Kwok – Senior Curator at Tai Kwun Centre for Heritage and Arts. They will be joined by Maria Mok, Director of the Hong Kong Museum of Art, as an additional Hong Kong-based representative.
To purchase tickets to the Art Central Fair, please click here. For those unable to attend the Fair in person, you can view the shortlisted artworks online and vote for your favourite here.
The Sovereign Asian Art Prize was launched by the Sovereign Art Foundation (SAF) in 2003 with the twin aims of increasing the international exposure of artists in the region while also raising funds for programmes that support disadvantaged children using expressive arts. The annual Prize is now recognised as the most established and prestigious art award in Asia-Pacific.
The Prize invites contemporary artists, nominated by a board of independent art professionals, to enter up to three artworks each online. An expert judging panel then selects, from a range of digital images, a shortlist of the 30 best artworks to be included in the Finalists' Exhibition, where they are judged for a second time and voted on by the public. The Public Vote Prize will run until Sunday 29th May.