All Hong Kong incorporated and registered entities are required, under the provisions of the Hong Kong Companies Ordinance, to maintain proper records and books of accounts and to comply with statutory audit requirements on an annual basis. Hong Kong has adopted a Financial Reporting Standards framework (HKFRS) based on the International Financial Reporting Standards (IFRS).
There are in addition a number of sound commercial reasons to maintain accurate business records, which include:
Assisting with financial planning and decision-making;
Demonstrating competence to partners, suppliers, investors and banks;
Enabling submission of accurate and timely tax returns;
Reducing compliance and audit costs.
Whether you are a multinational, a small or medium-sized enterprise, a brand new start-up or an established business, Sovereign provides a highly competitive accounting service that will assist you to manage arrangements efficiently and effectively, allowing you to focus on your primary business.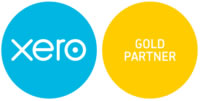 We now work with Xero, click on the logo to find out more.
Bookkeeping and Accounting – Limited companies in Hong Kong are required to prepare financial statements in accordance with Hong Kong Financial Reporting Standard (HKFRS). In order to accommodate private companies and small and medium-sized entities, the Hong Kong Institute of Certified Public Accountants (HKICPA) further issued Financial Reporting Standard for Private Entities (HKFRS-PE) and qualifying SMEs (SME-FRS). These simplify the requirements for recognition and measurement, as well removing certain requirements that are not generally relevant to private entities. Companies are permitted to adopt any date as their financial year-end and may prepare their financial statements in any currency.
Hong Kong Corporate Tax Filings – Hong Kong-registered companies must submit Profits Returns to the Inland Revenue Department (IRD) on request. The deadline to submit audited accounts is dependent on the Profits Return issue date and financial year-end. Tax is chargeable on the assessable profits for each year of assessment. Provisional tax is generally charged based on the previous year's figures. When the assessable profits for the relevant period are subsequently ascertained, a determination will be made and the provisional profits tax paid will be utilised to offset the tax liability under the assessment.
Audit – Hong Kong-registered companies (except for dormant companies) are required to have financial accounts audited annually by auditors that are registered in Hong Kong under the Professional Accountants Ordinance (PAO). Auditors conduct their work in accordance with Hong Kong Standards on Auditing that is issued by the Hong Kong Institute of Certified Public Accountants (HKICPA).
For newly incorporated private companies, the first set of audited accounts should be submitted to shareholders at the Annual General Meeting (AGM), within nine months (six months for other companies) after its financial year-end. Subsequent AGMs should be held not more than 15 months apart. There is no mandatory year-end date for Hong Kong companies, but 31 March and 31 December are generally chosen.
Drafting of Auditor's Report and Directors' Report – Hong Kong-registered companies are required to submit both an Independent Auditor's Report and a Directors' Report, as part of their annual filing requirements. The Hong Kong Companies Ordinance 2014 introduced a requirement for a business review, including more analytical and forward looking information, to be included in the Directors' Report for all companies not falling under the reporting exemption. Non-exempt private companies may opt out of this requirement by a special resolution of members